Flat pack economy airline headphone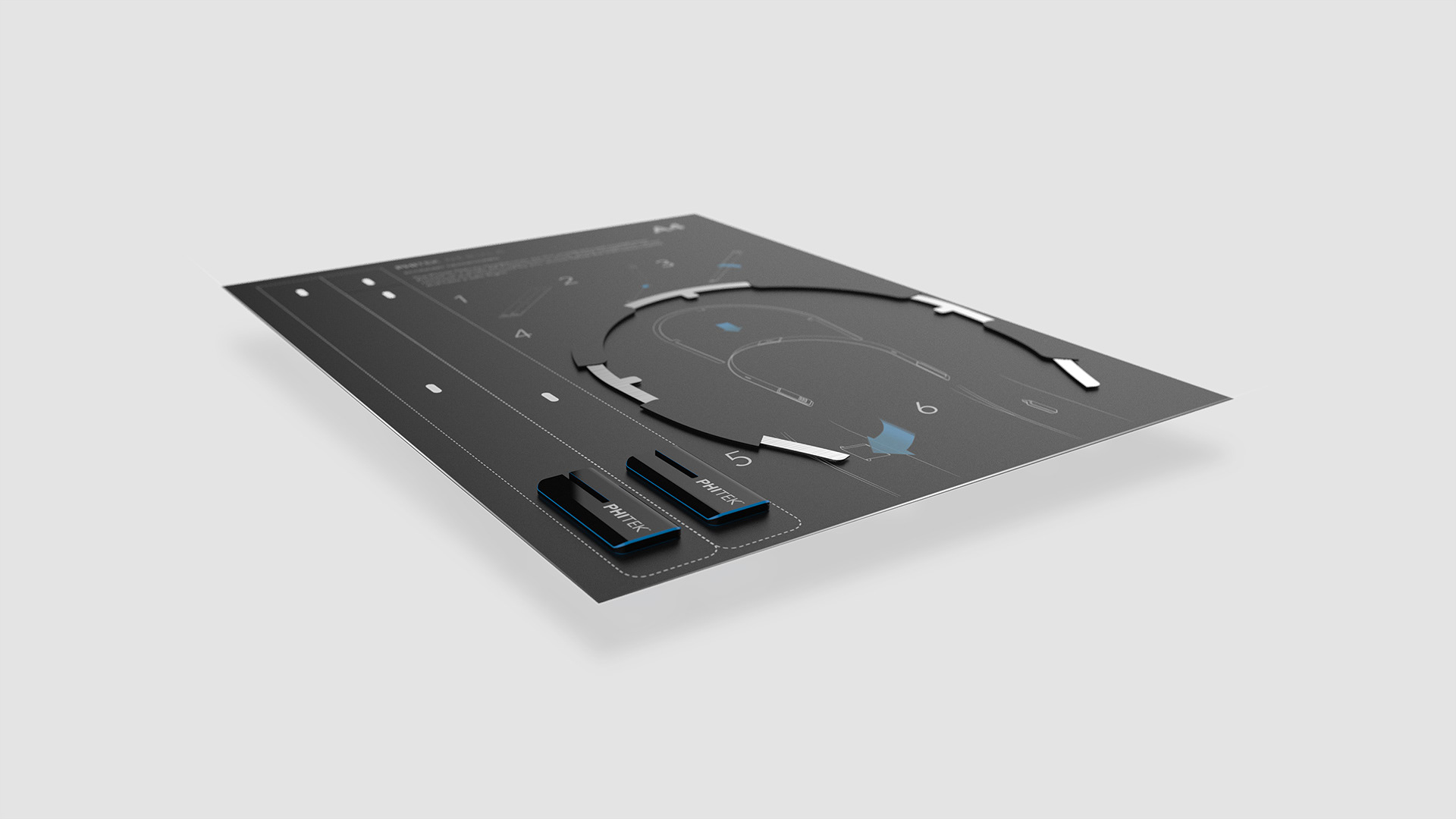 The Phitek Nebula are economy airline headphones designed for Phitek Systems through a sponsored studio during my semester abroad at AUT University in Auckland, New Zealand.
After research into what stakeholders surrounding the aerospace industry we're after I designed a headphone that was both extremely low weight and low cost for both the airlines and Phiteks benefit.
The final solution arrives as a sheet of perforated polypropylene that users can fold into an over the ear headphone. For the airline's benefit when delivered they take up only one-third the space of existing economy headphones. Due to the minimal design, the final solution costs just 10 cents per unit to manufacture.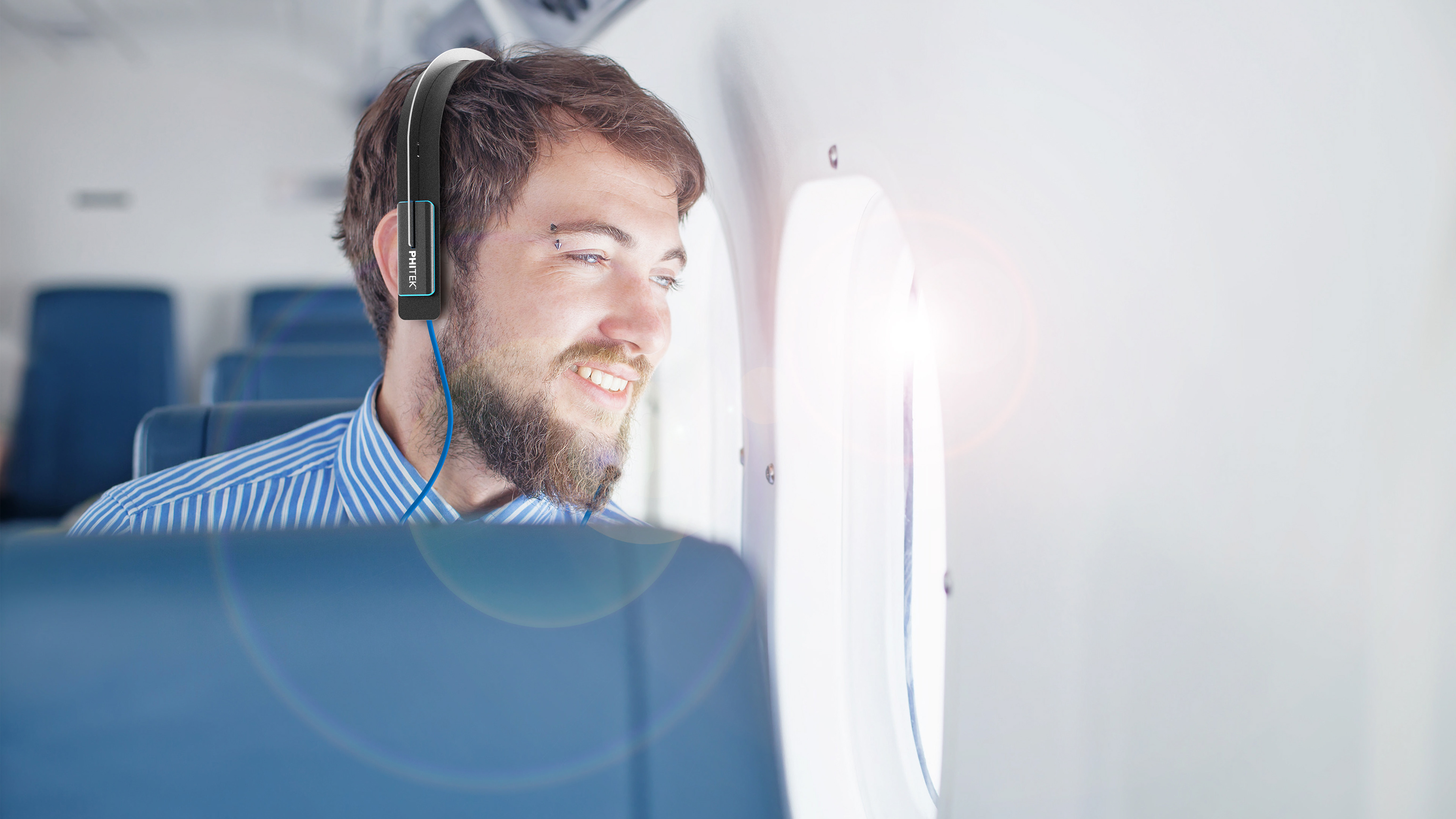 Because of the DIY nature of this design, users feel more attached after constructing their own set.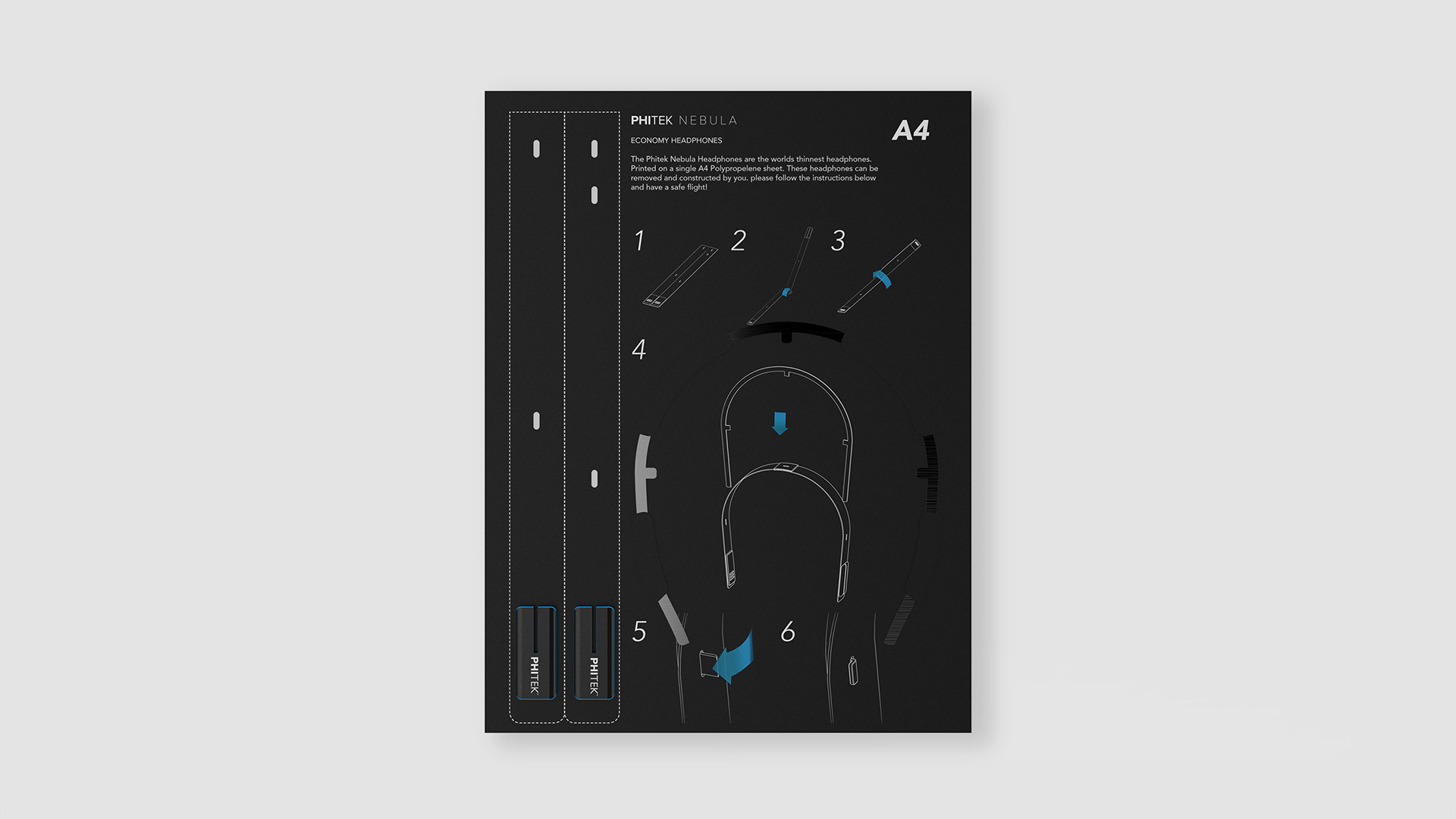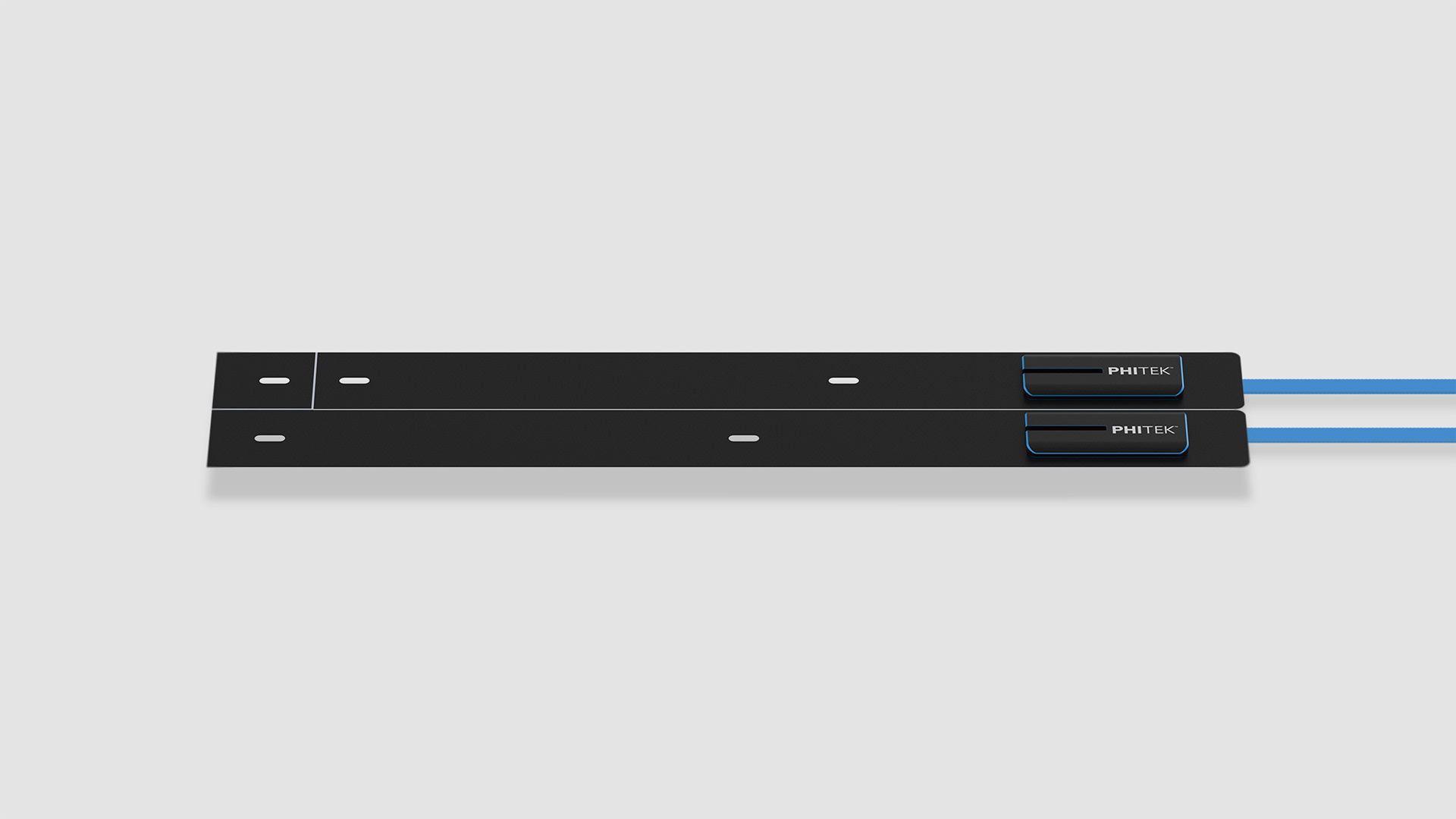 Packaging is the product.
Users receive their headphones on a thin sheet of polypropene with printed on construction directions which are then folded out into over ear headphones to be used on their flight and taken home.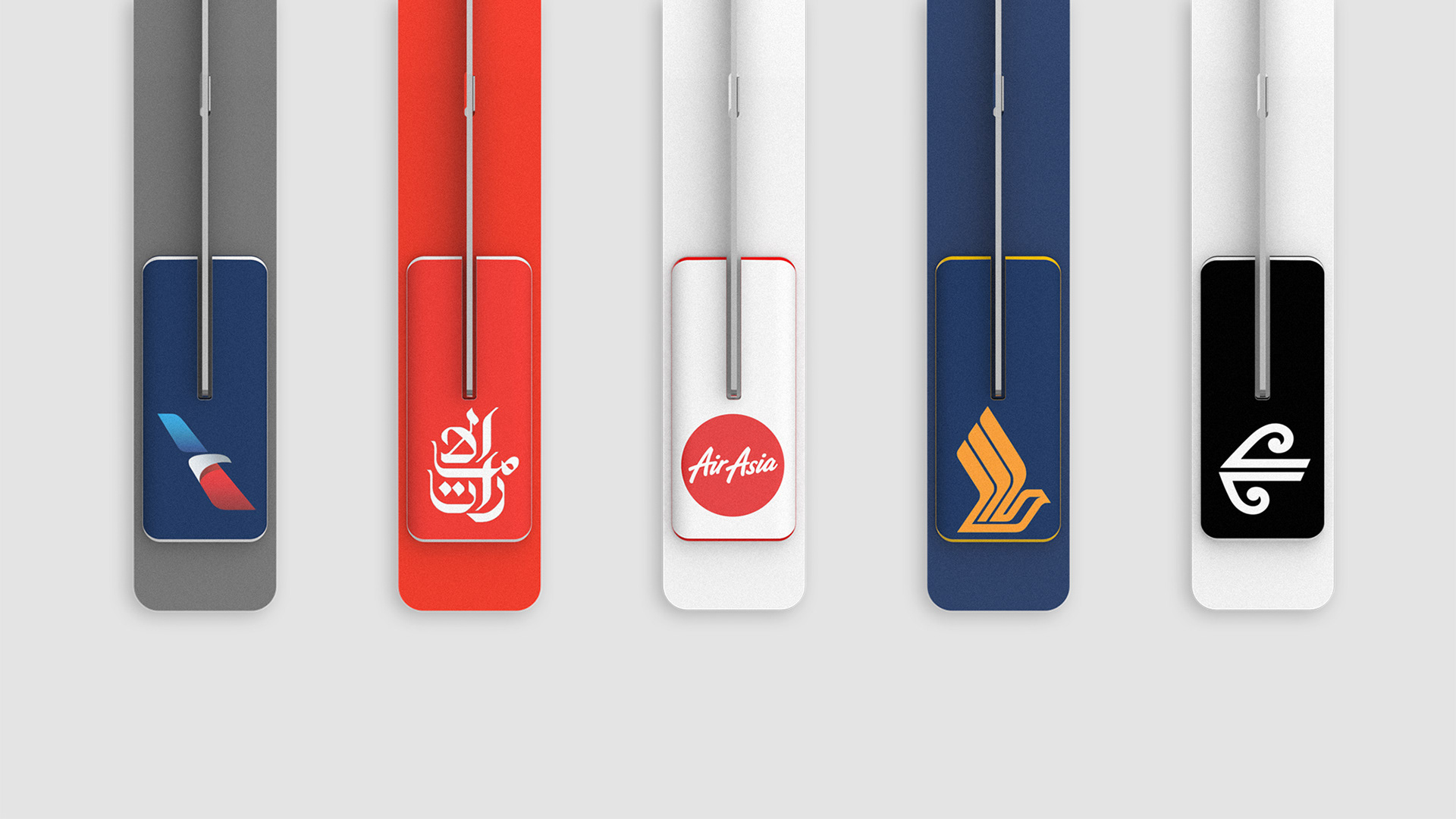 Multiple color and logo options are available for airlines to make the Nebula align with their brand.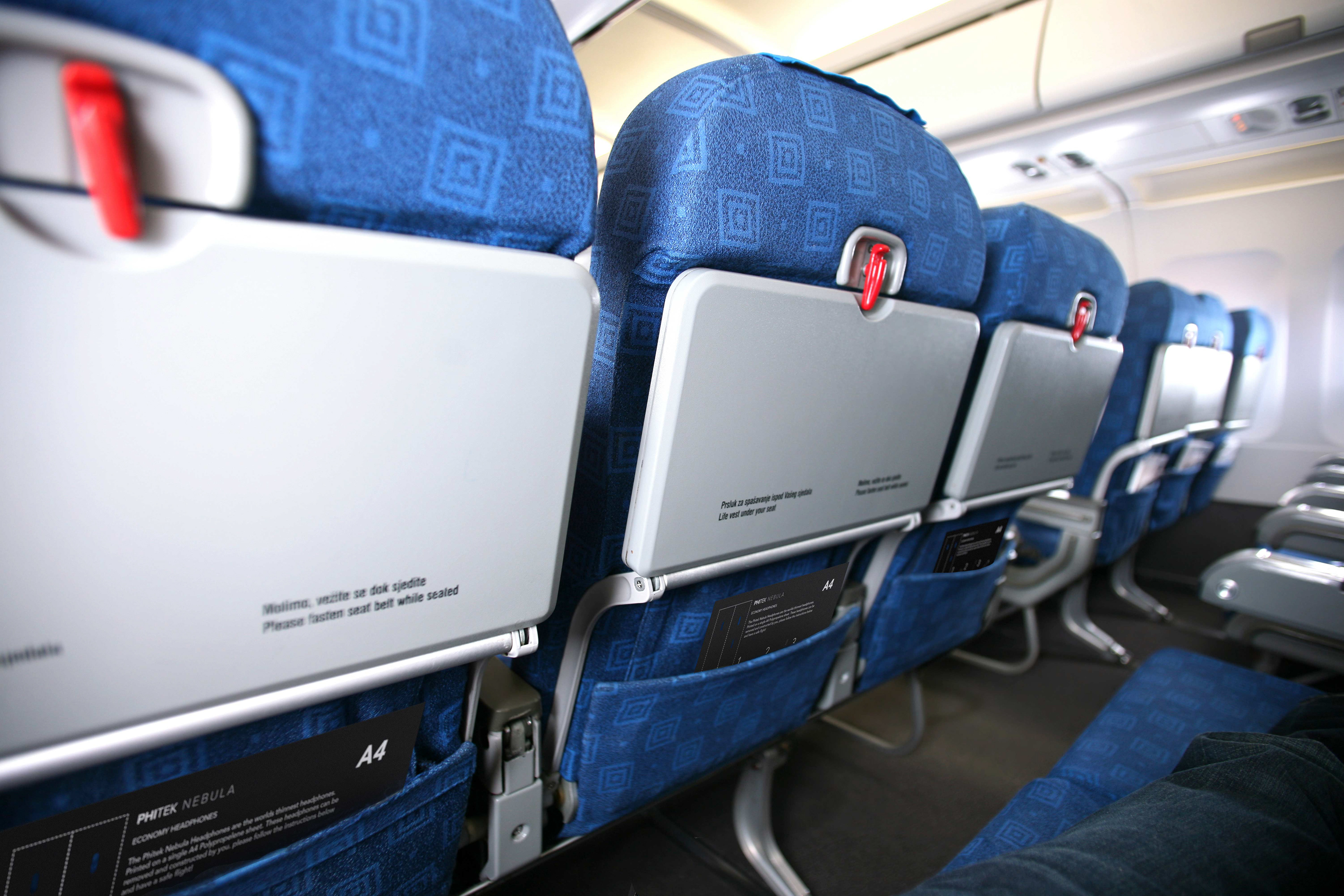 The Phitek Nebula is delivered along with onboard magazines cutting both cost and time.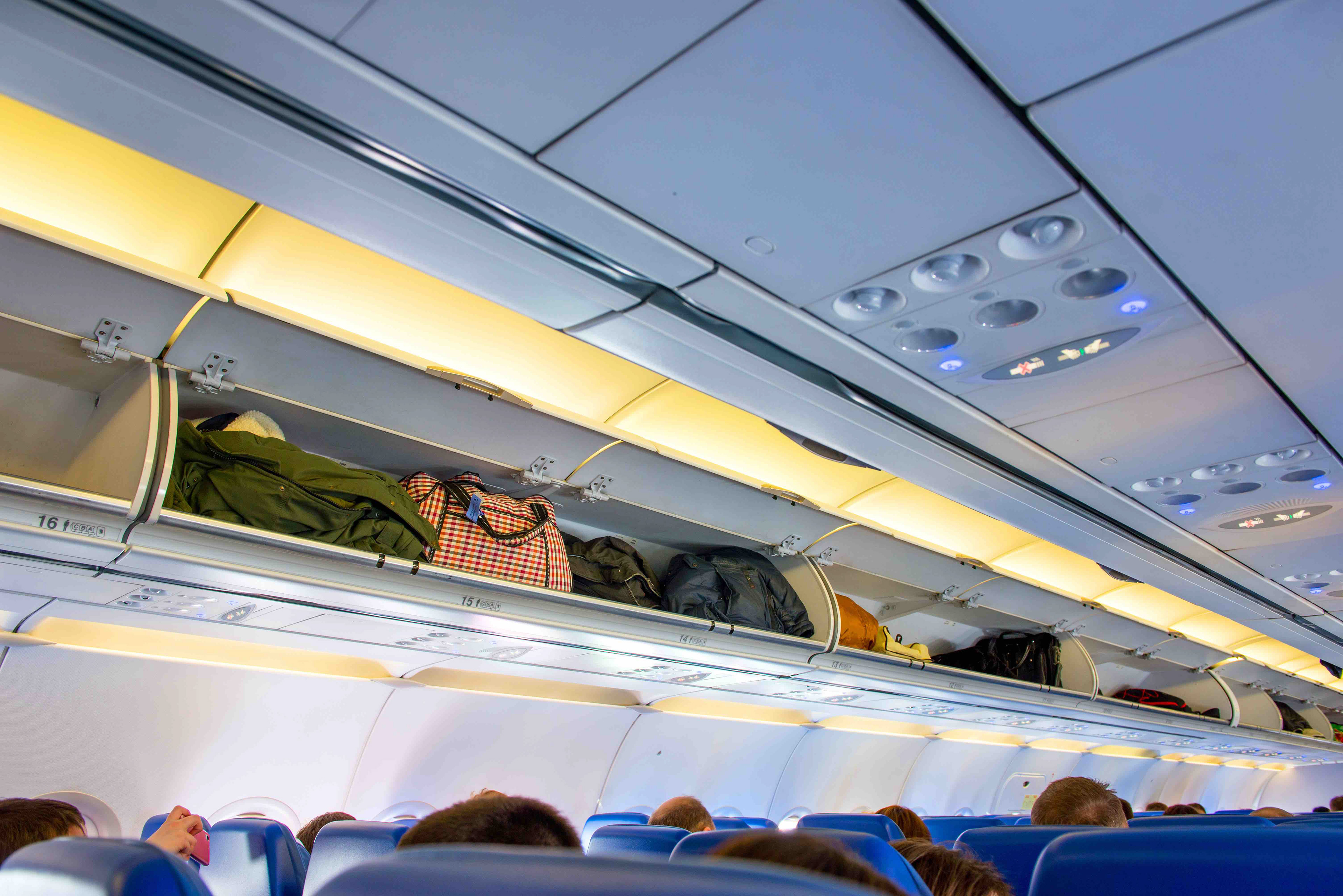 When researching stakeholder needs I found that when designing economy headphone for airlines the most important aspects were cost and storage. Airlines want to spend very little on an economy product, and Phitek wants each unit to be manufactured at 10-13 cents. When choosing products to equip their airplanes with, airlines want any chance to save weight and storage.
Focus was placed on creating a low cost low volume product.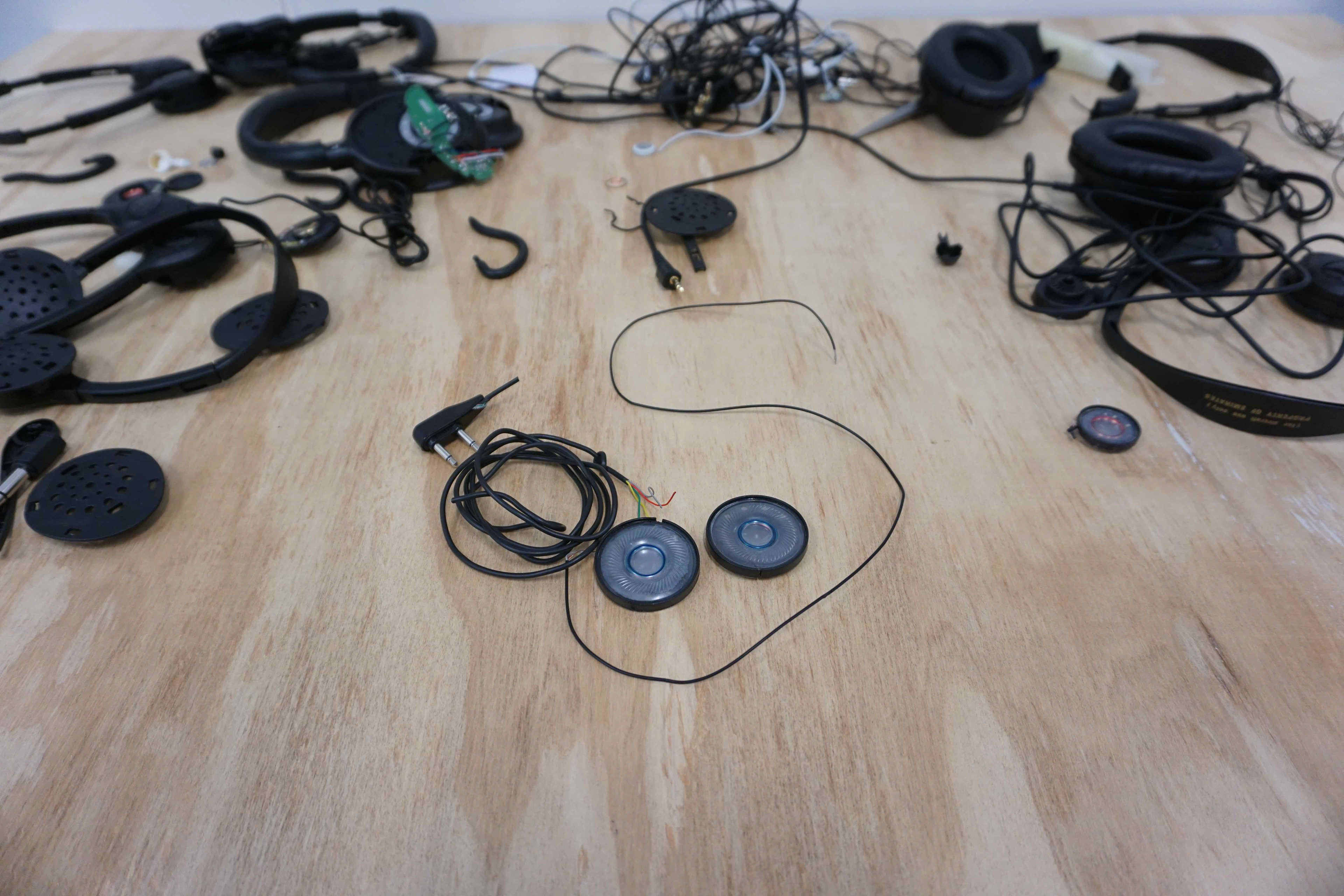 After deconstructing various headphone models I discovered that headphones are made of very few parts. Two drivers and a cord essentially. The rest was just form. This insight had me curious how minimal I could design a functional headphone.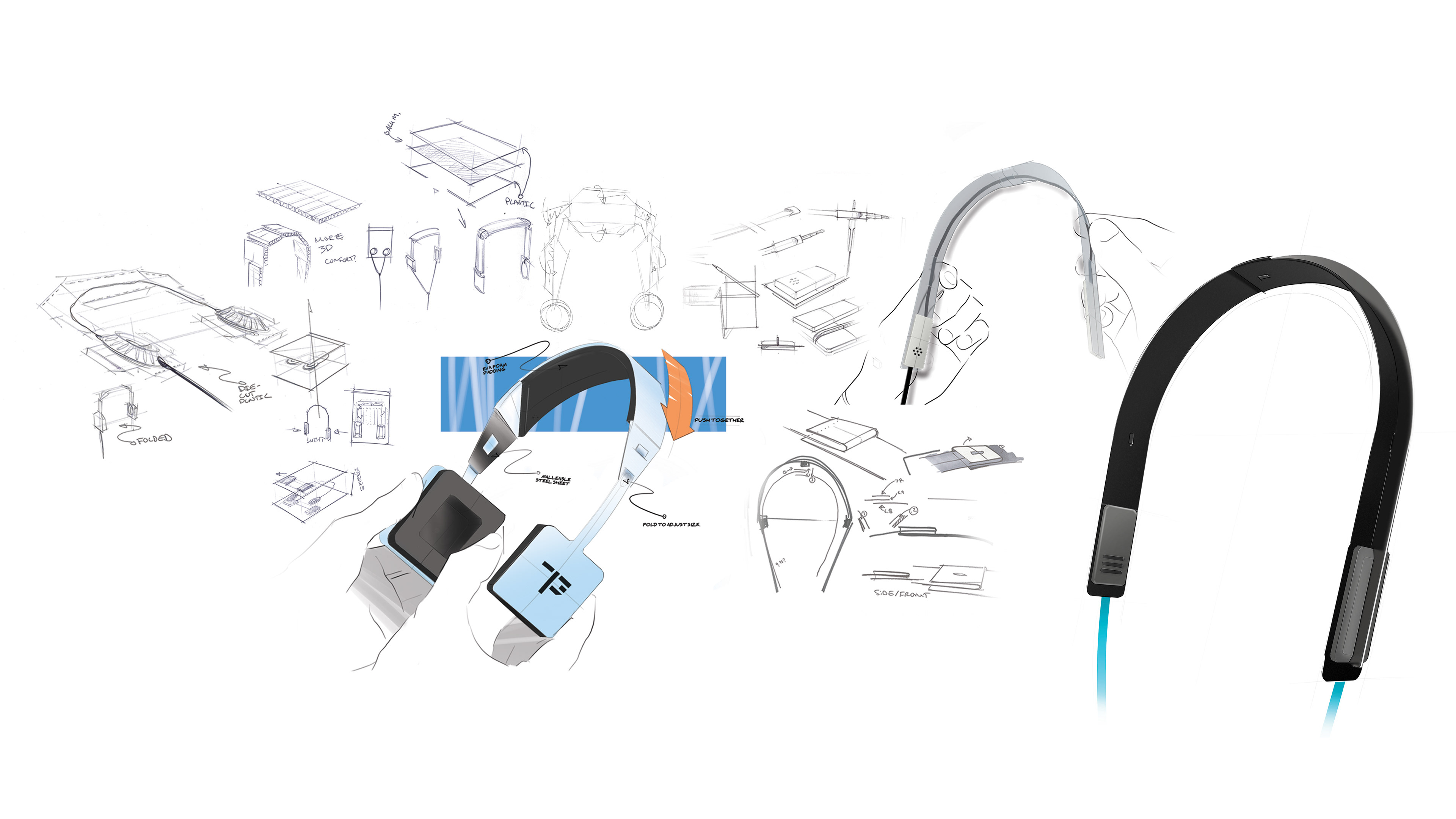 "How could I design the world's thinnest headphones?"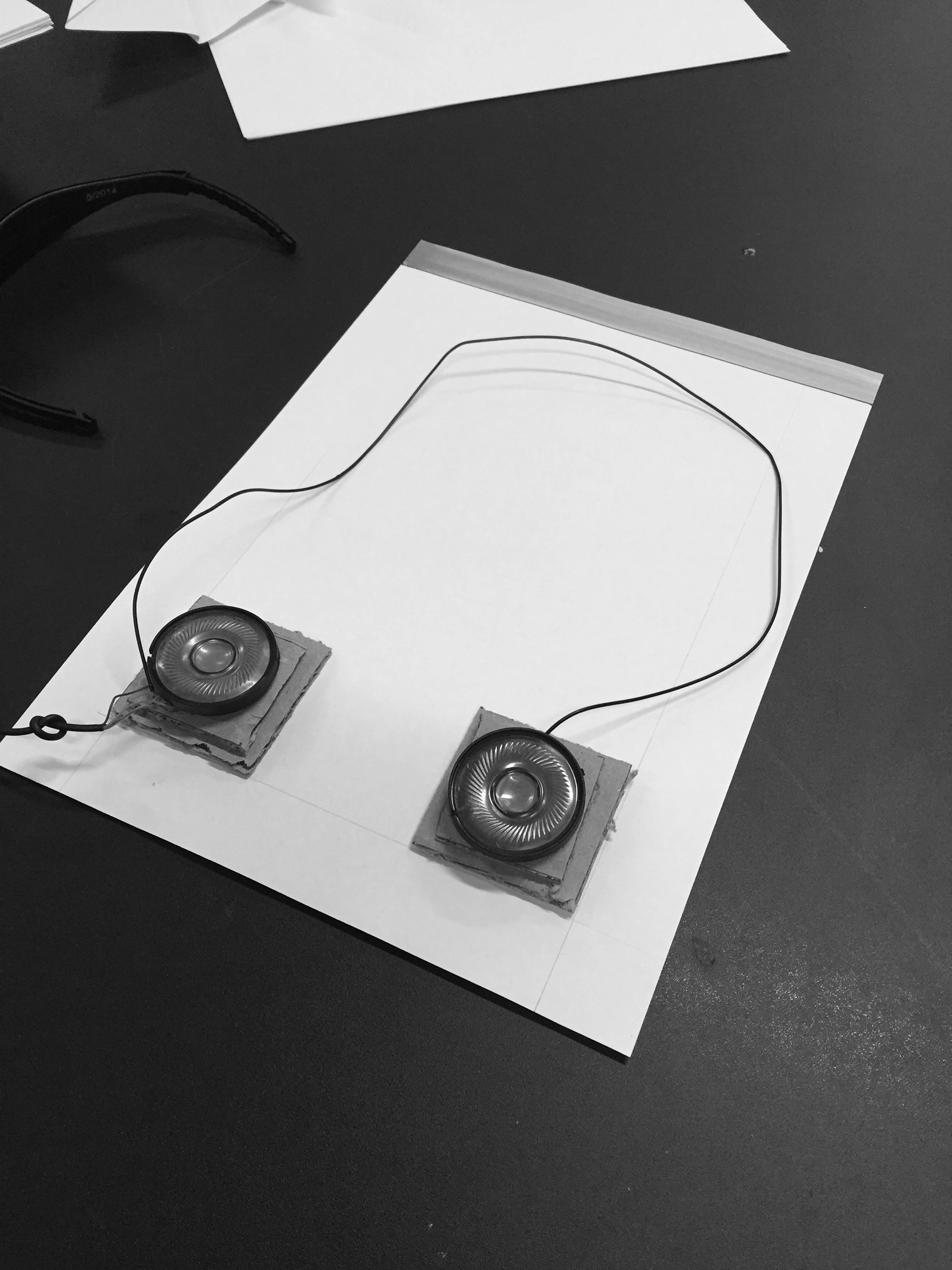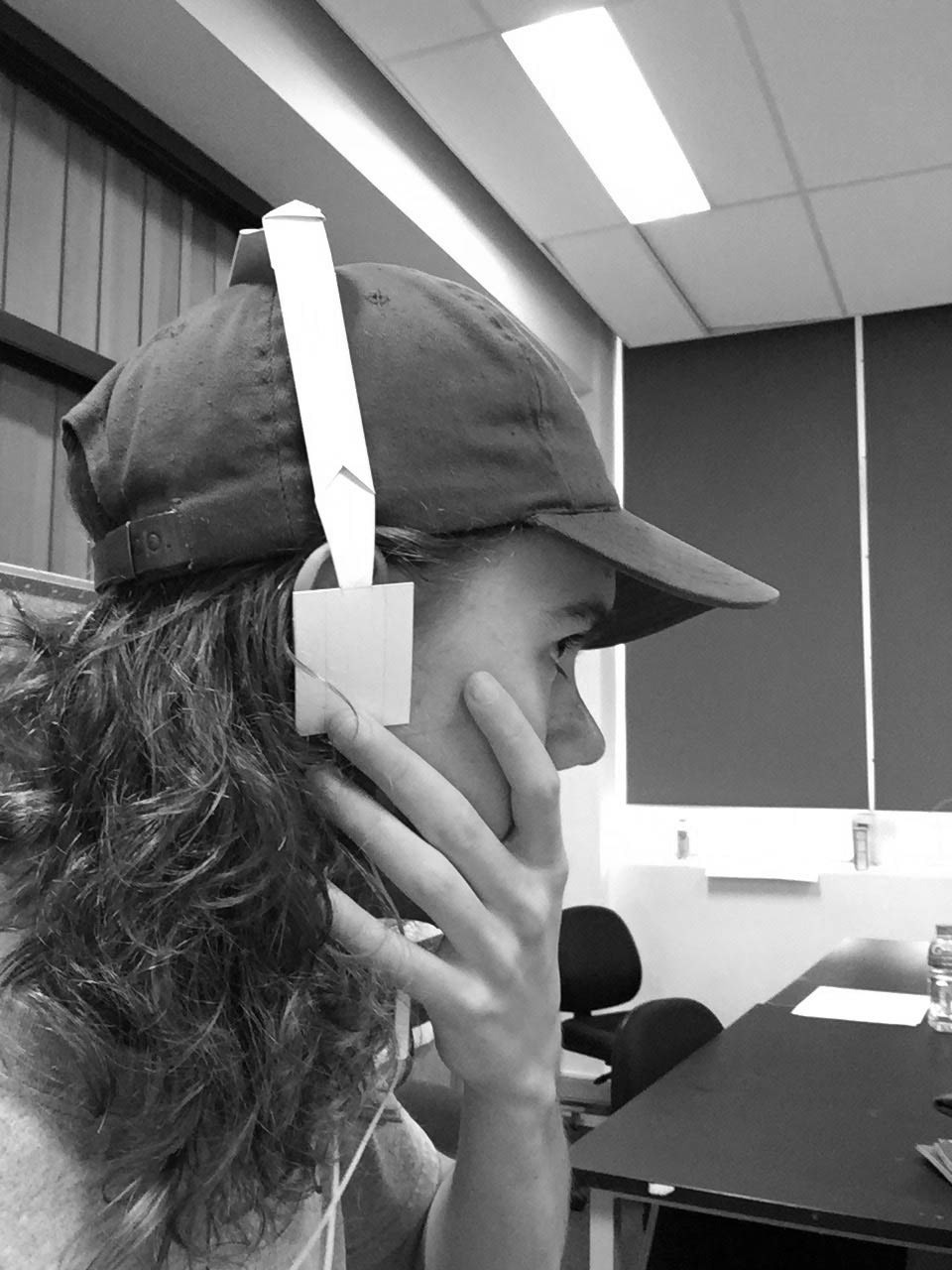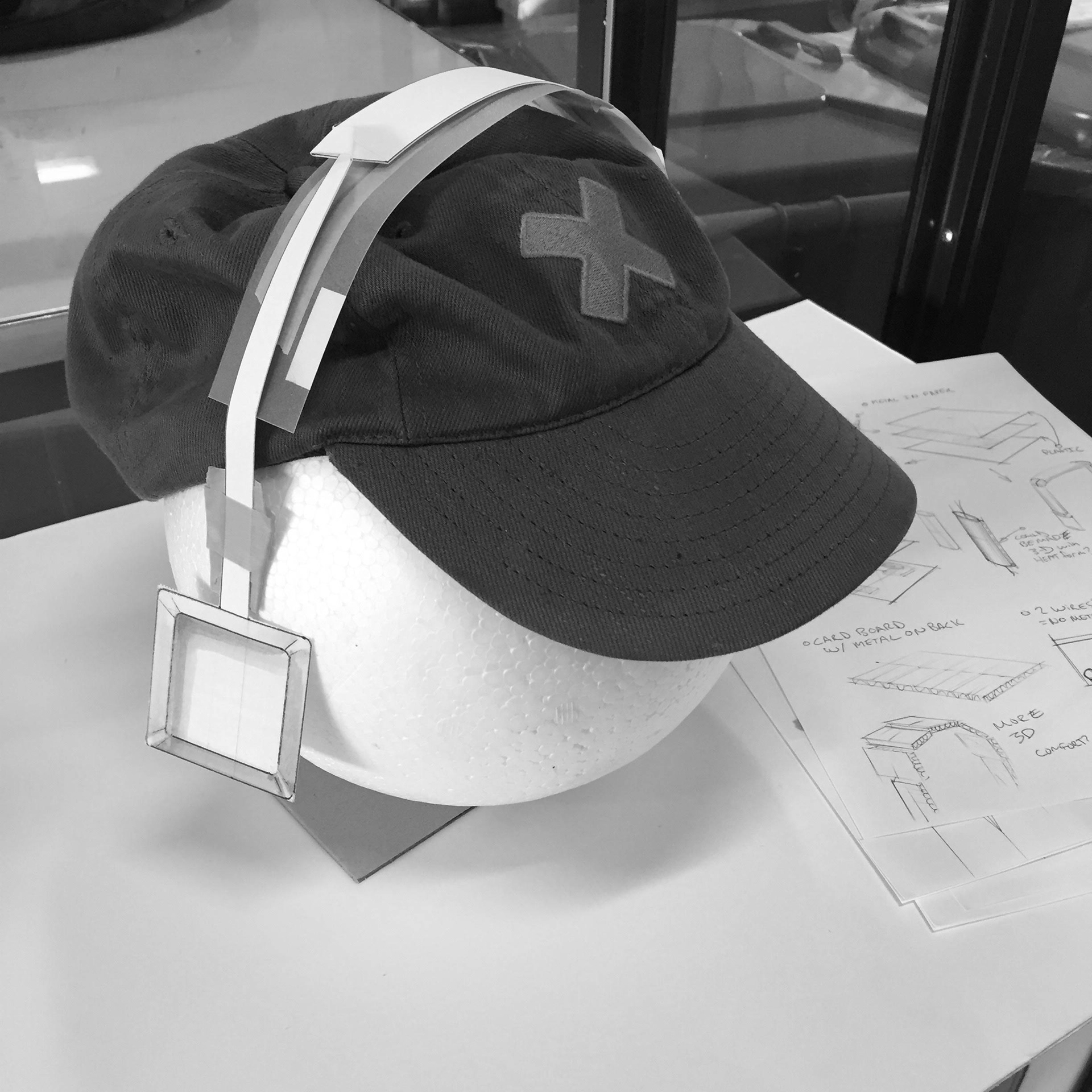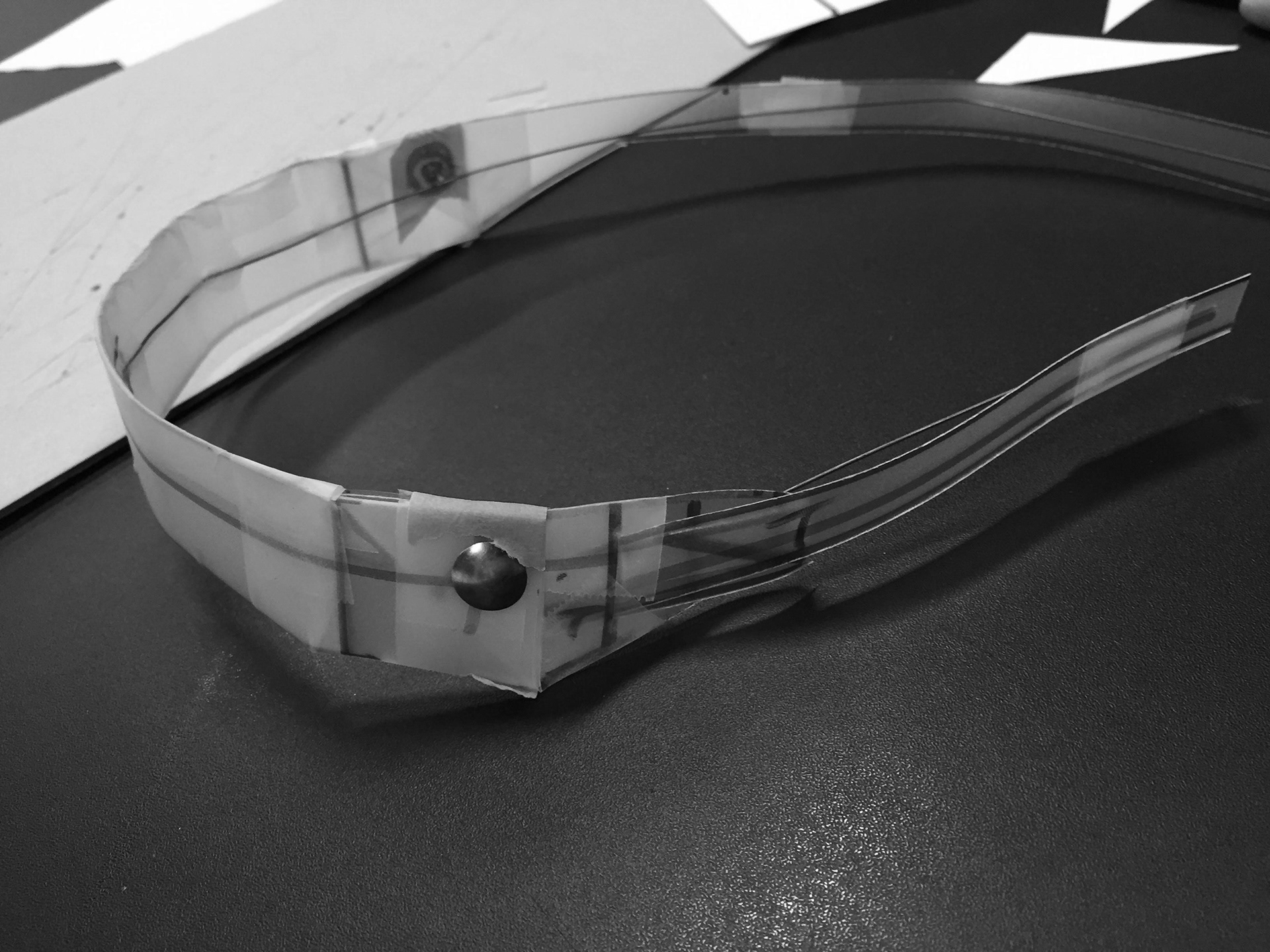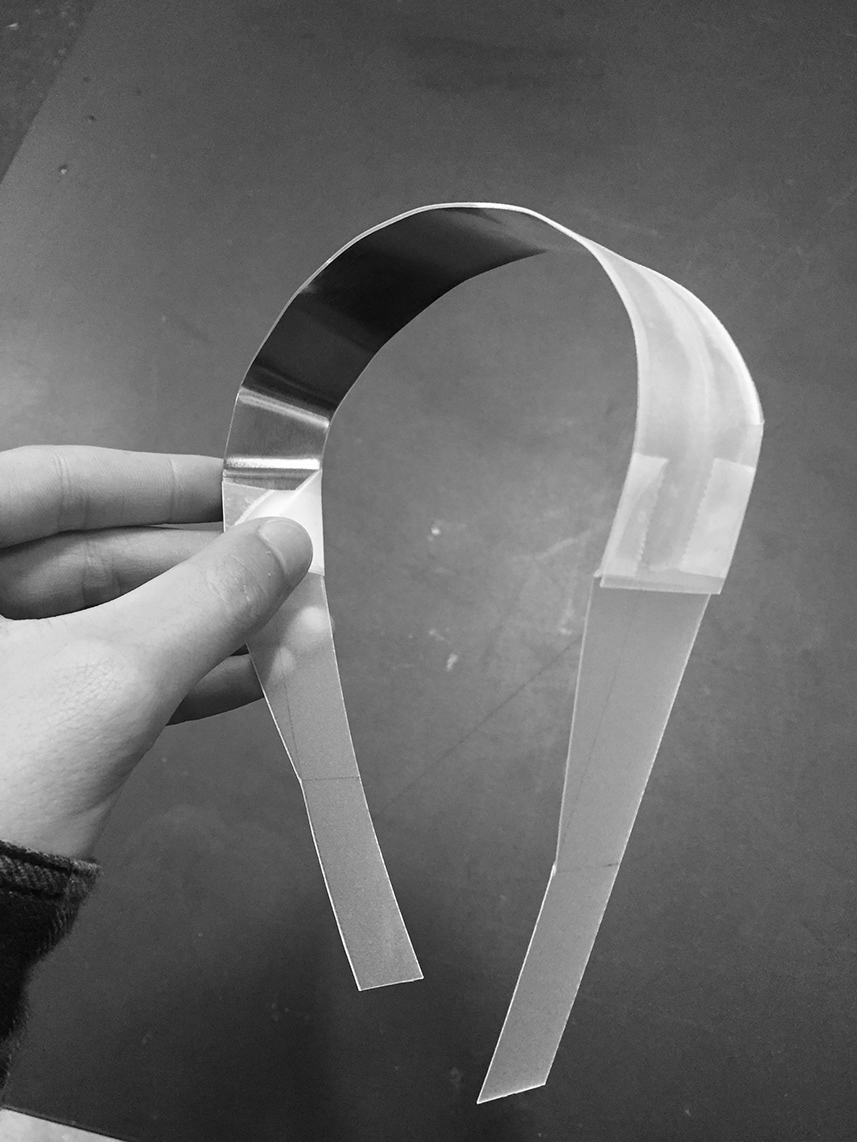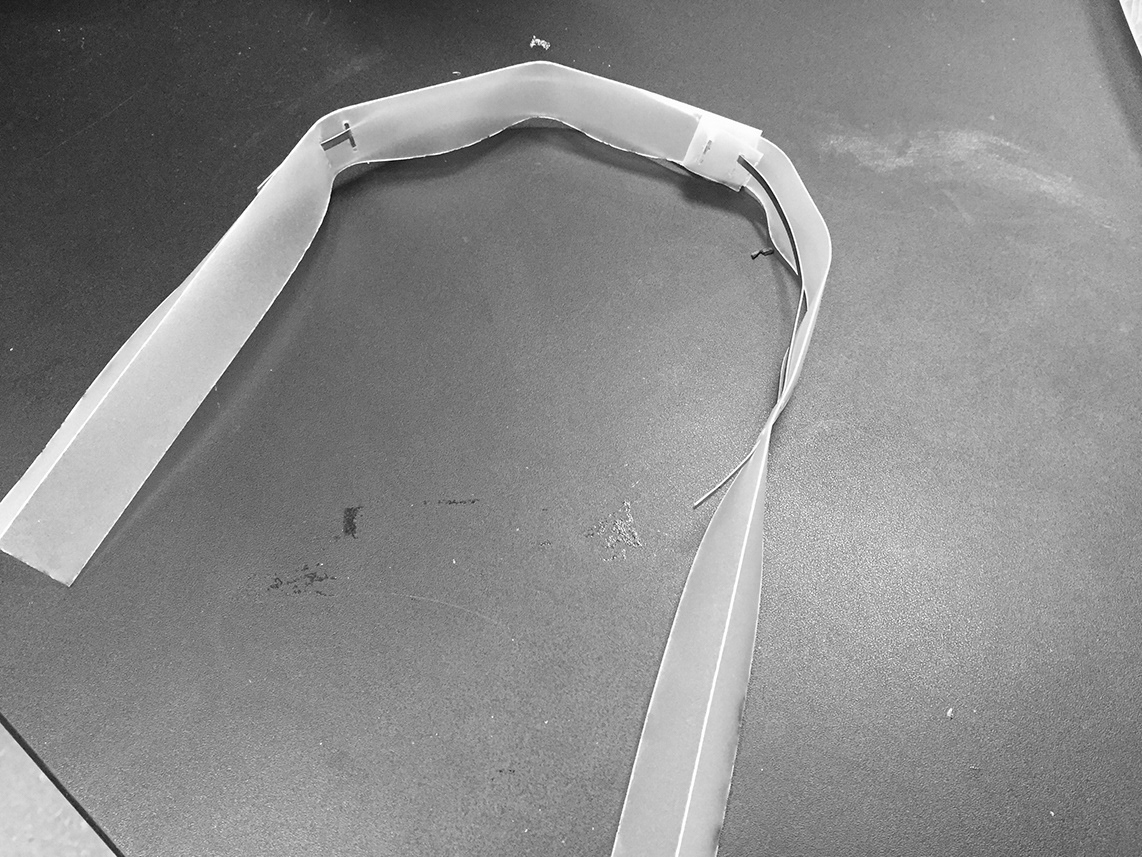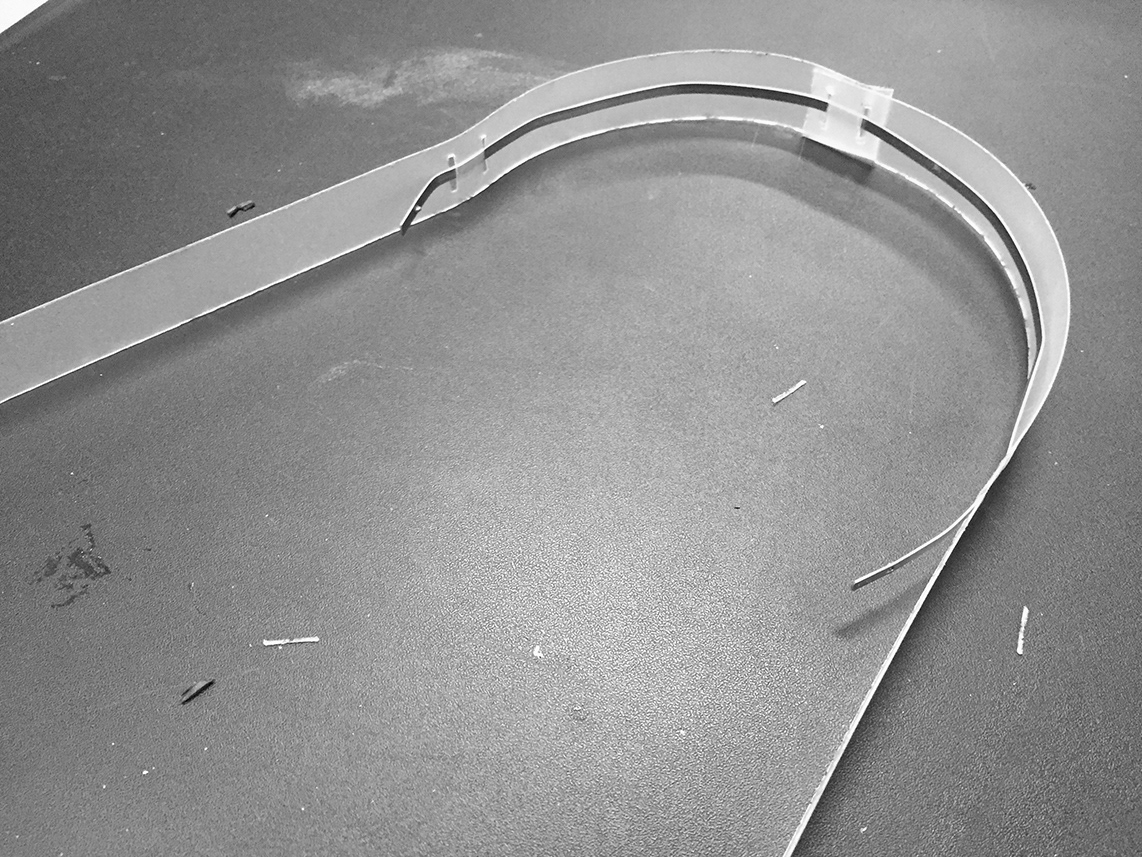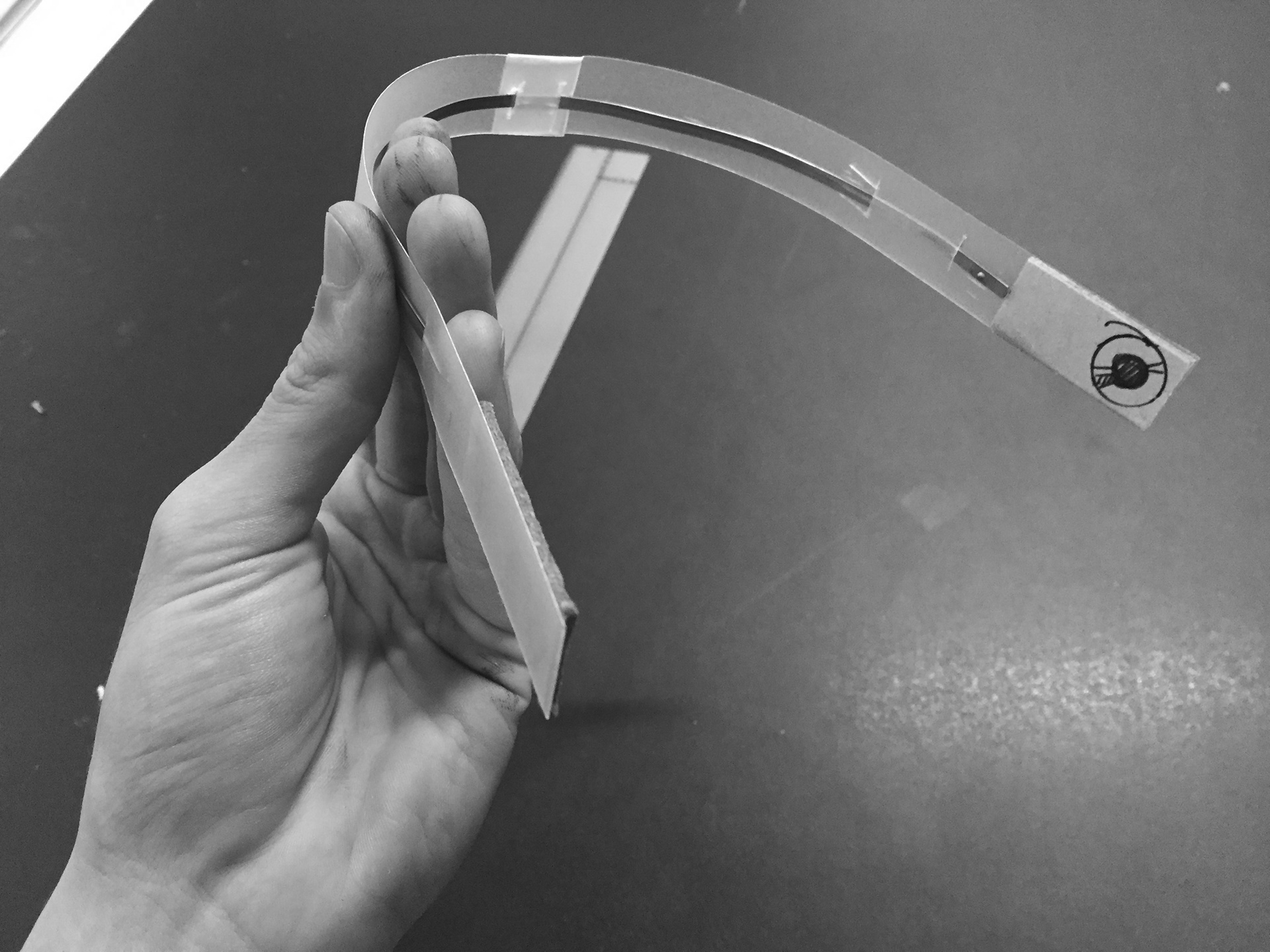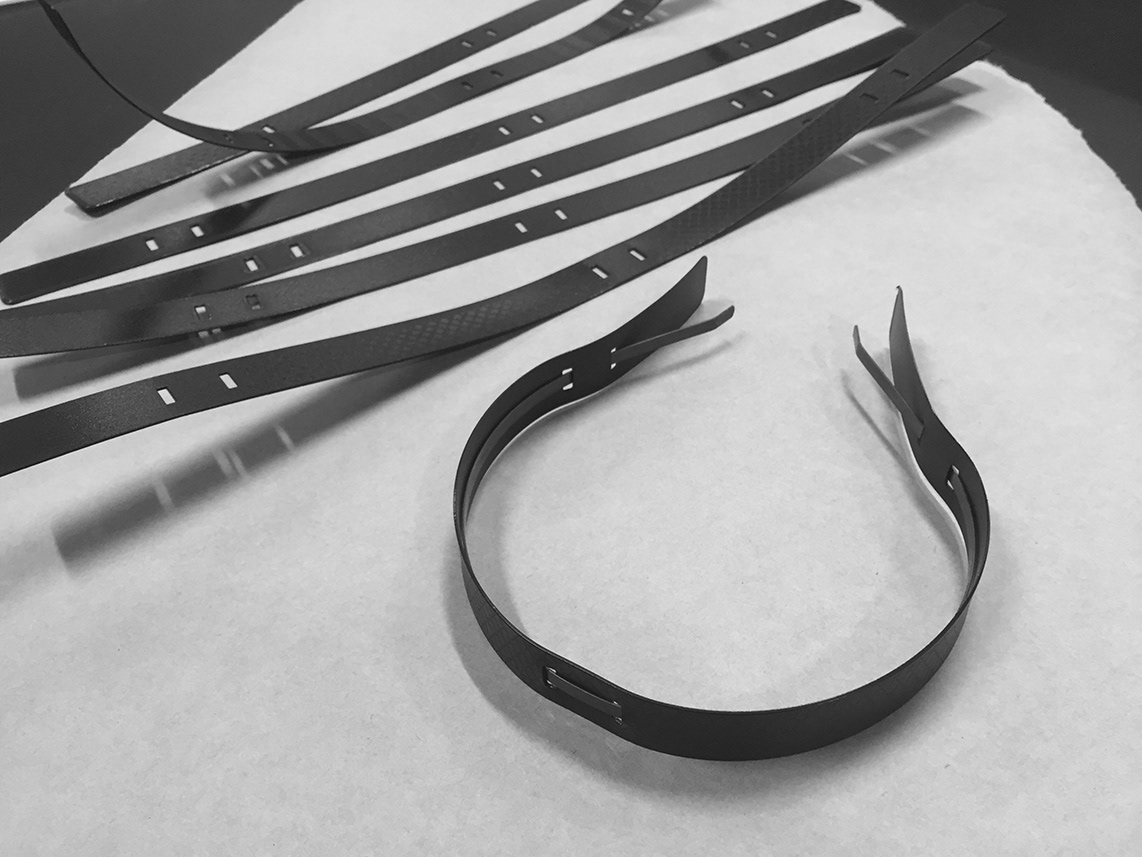 World's thinnest headphone.
After deciding I wanted to design the world's thinnest headphones I immediately went into rapid model making. I was inspired by origami in how it started out as a flat sheet of paper and ended up as a 3D form. I conducted many form and material experiments to land on a final functional model.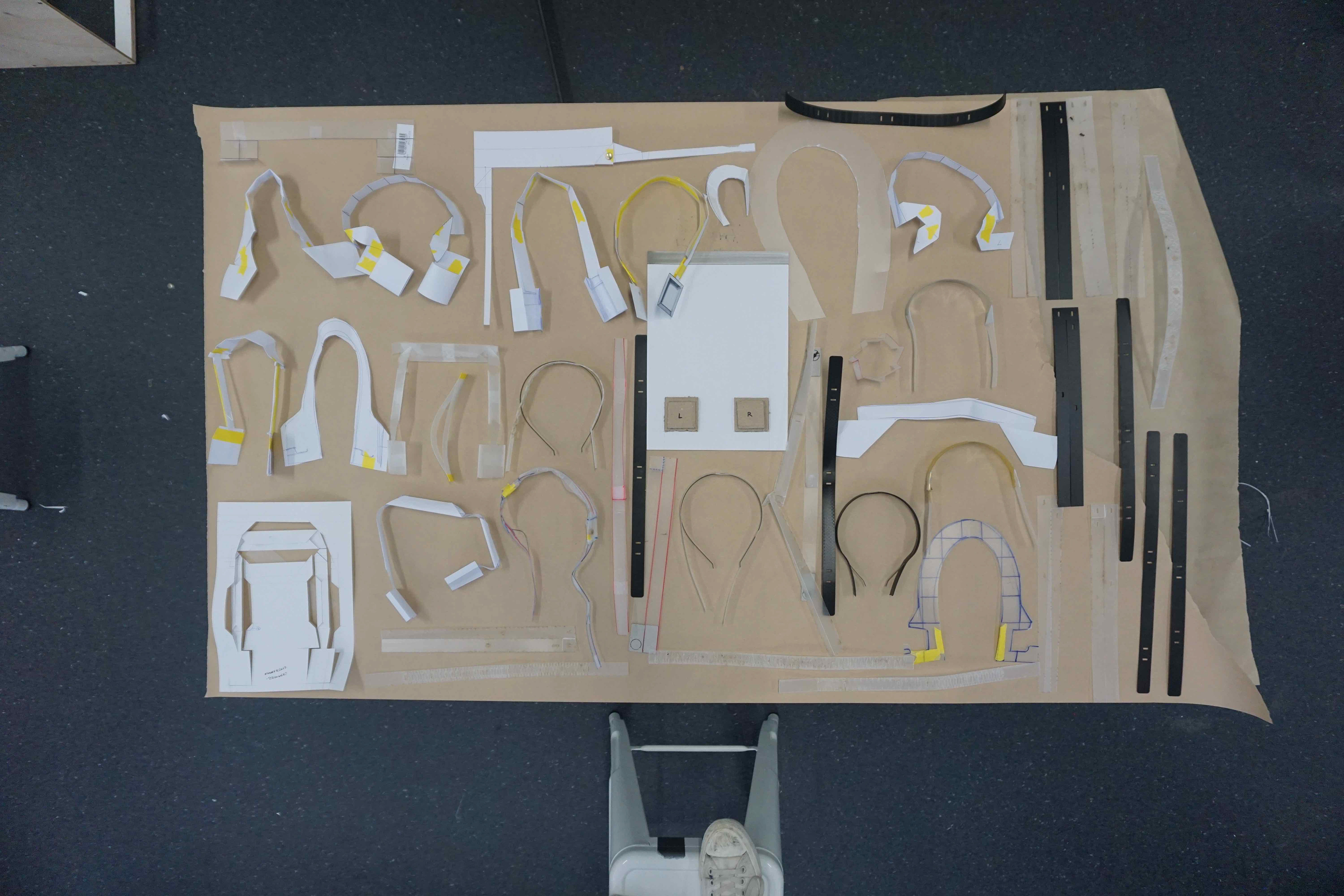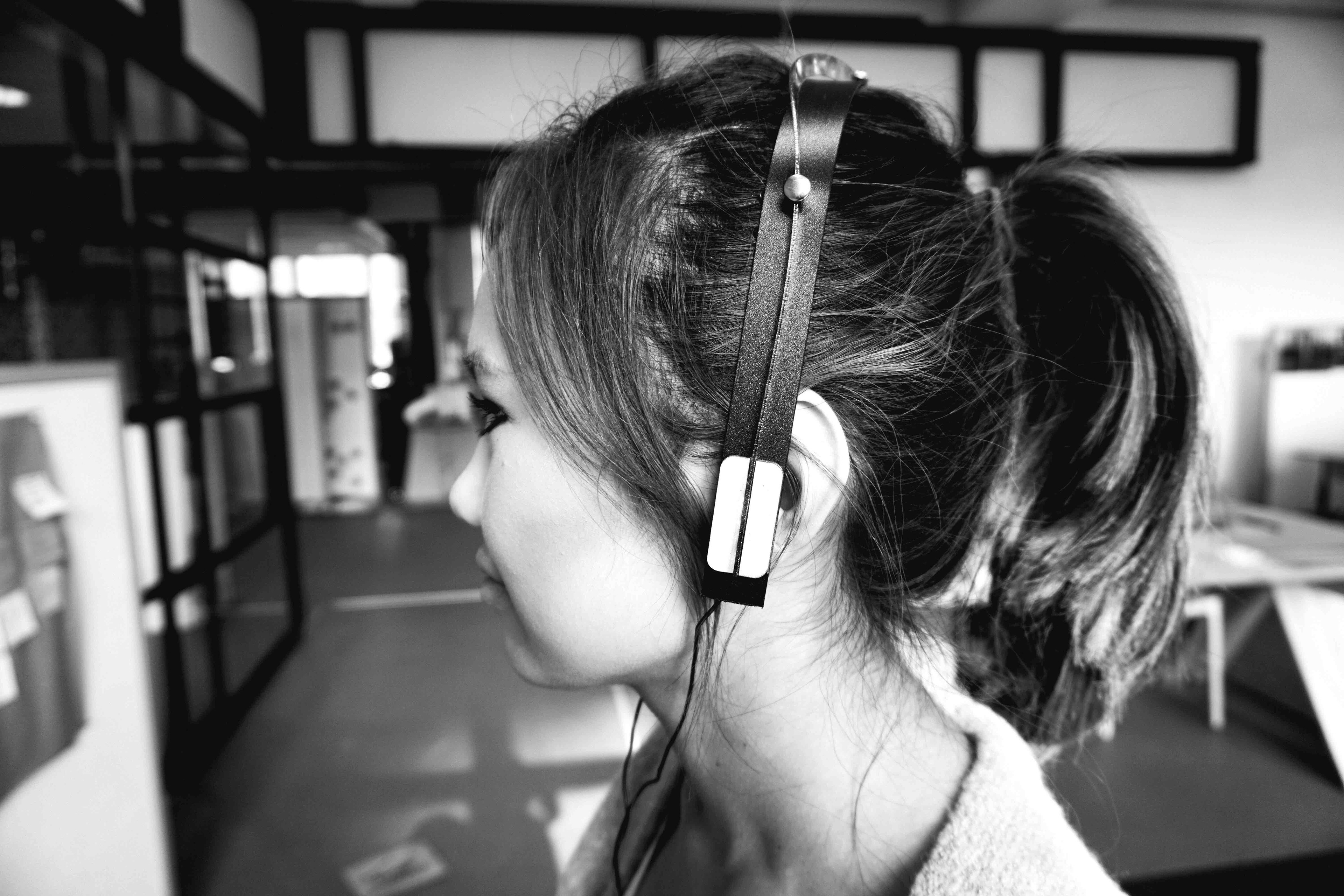 Toward the end of my project I developed a working model which Phitek could use to show at trade shows.